Wholesale & Discounts
The #1 Slavic & Russian hair extensions wholesale distributor in North America
'I Love Slavic Hair' is the go-to hair extension supplier for beauty professionals and their clients. We're here to help you build your salon businesses through multiple discount levels for salons, hair stylists and hair stores of all sizes and revenues.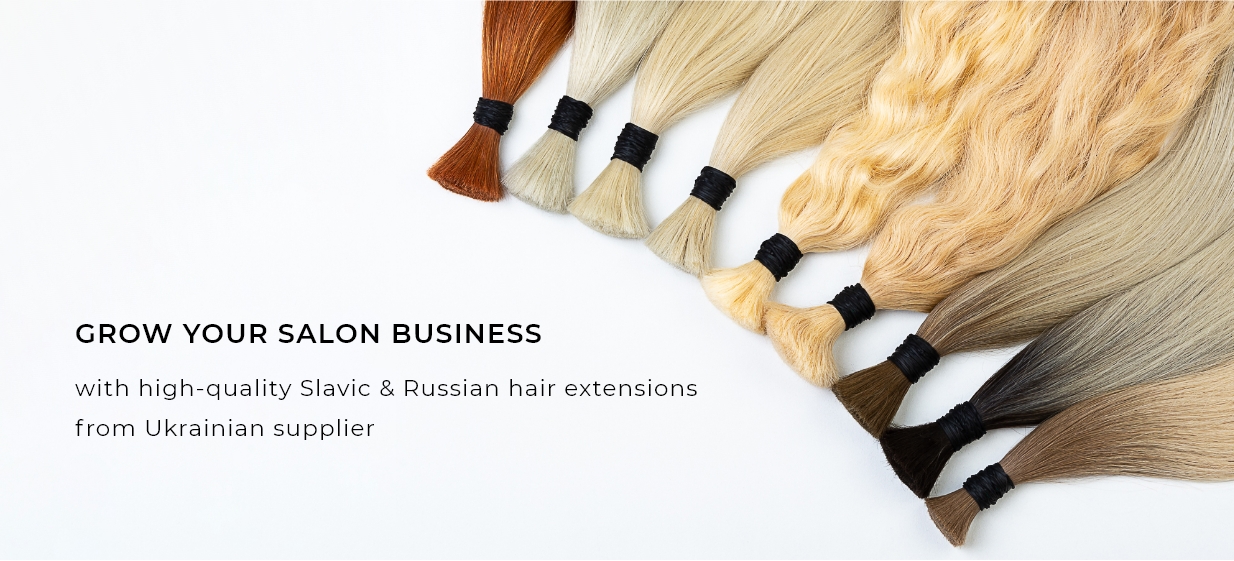 Types of Hair Extensions We Offer:
Get a Wholesale Price on Slavic & Russian Hair Extensions in Canada and the USA
In order to get a discount on virgin Slavic, Russian and European hair extensions and also have access to wholesale orders, please open an account with us by submitting an online application as a salon professional by selecting the "Beauty salon/hair extension stylist" option under the "Account Type". There are no associated setup fees.
After your application review and approval, you will receive a confirmation email. Feel free to log in to your account to see our exclusive pricing on hair extensions for stylists and beauty salons.
Wholesale price on dyed Slavic and European hair is available on orders of 10 kg or more. The discount level depends on the amount of hair extensions you order. We process wholesale orders via email. Feel free to submit a request using our form.
We ship hair extensions to the USA, Canada, Australia, the UK and other countries.
Please note, all packages imported to your country may be subject to customs, taxes or other fees. You are responsible for all applicable customs, duties, taxes and fees charged by your government.
Hair Extensions Wholesale Orders Processing Time
The time needed to process a wholesale order may vary depending on hair extension type, and the amount of hair you order. After receiving your request with the list of hair extensions you want to order, our customer support will contact you via email to confirm the time needed to process it and ship a package to your location.
All wholesale orders are processed and shipped from our facility in Ukraine.
We recommend placing your wholesale orders well in advance to make sure you receive a package on time. All hair extensions are handmade and our staff need some time to produce them.
If you have any questions about placing your wholesale order, please don't hesitate to contact us via the customer support form.